In part V we will focus on how to manage your customers, faculty and staff
By now I imagine. most of you are up and running again or getting ready to do so in some capacity. Hopefully things are going well and you are finding that people are eager to get back to normal.
Here is something to think about. Most people hate change, they despise it. So, your customers, faculty and staff are looking to find their comfort zone where they can do what they want and like to do without restrictions or hassles.
As business owners now more than ever we need to keep our finger on the pulse of what everyone is saying and how can we make a positive impact on their lives.
This is great time to take a good long hard look at your facility.
Is it welcoming?
How about putting a new welcome mat out front?
Think that is silly? Think again. This is a time where welcoming messages need to be all over the place. Why? Because of all the new rules people are seeing about don't do this and don't do that. How about some messaging promoting good thoughts and inspirational quotes? Parents and their kids need to read and hear anything that is uplifting. It is our duty to help everyone in our circle to feel better and to have hope. Sounds heavy but I can assure you they are looking for and are thirsty for anything that will make them feel better.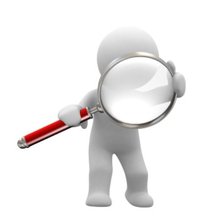 The Name game: This is a challenge for you as your business grows but knowing and saying your customers names will go a long way to making them stick around. Having your faculty connect by saying their students names in every class will be very important right now. As humans we thrive on social contact and when a figure of authority says a person's name it makes them feel like a million dollars and it costs the person saying it nothing. Again, this may seem trivial but it is anything but in this current environment.
Being ready to do virtual lessons again: I know many of you are cringing just reading that. But it could be the case in the coming months. We are out-fitting our studios with cameras and will be doing live streaming classes right from the get go. This way families who do not want their children to come in to the studio can still take class. The benefit in this is that they can experience the class with the other students who are at the studio in class and it is more lifelike, as the music and teacher will be more in sync, something that really is an issue with the  Zoom platform. The minus is, the teacher cannot see the students and give real time corrections but the students can send in a message through the chat box and should be encouraged to do so and then the teacher can answer either at the end of class or later when they have time. We are using Vimeo as our streaming source and we will be charging for these classes. Who knows, we may even get people who are too far away from the studio to attend these virtual lessons as we will be showing them in our studio app.
Now that you have hit the GO button keep in mind that everything is subject to change! Keeping a close eye on your local regulations that are set by each municipality will be critical. It would be awkward for you to be caught flatfooted by not knowing any changes that are happening that are happening in your area. I recommend that you make a friend in your local First Select man or women or the Mayor's office who can be a pipeline for you. If you haven't already given them a call, you should let them know that you would like to be notified of any changes that are brewing so you can keep the children and their families in the community safe. I think you will find most local political figures are eager to help their local business owners. Our town even created grants for local small businesses for up to five thousand dollars. You only are eligible to get one if you apply and since we have a good relationship with our first select women we found out early so we applied and received a grant. We of course give them a call every week to get updates on everything that is going on.
The key here is, as you open be on the lookout for anything that could impact your operations both positively and negatively. Encouraging and receiving feedback from your customers will help you work your way through this. A great resource is to do an online survey with your families. You can ask all kinds of questions that can help you shape your curriculum and programming. Maybe your customers would be interested in doing more private lessons. We use Survey Monkey to do these surveys as it is reasonable and very easy for you and your customers to use. The most important thing you can do here is to get up and running and be a leader in your community!
In part VI we will tackle how to increase revenue. Whether you are back to full income or not, now is the time to build up reserves of cash.
Here's to your success!