My recommendation is to avoid being confrontational at all cost. First and foremost, try not to take anything that is said personally, even if it is about YOU! What the customer really wants to know is how this issue is going to be resolved. They don't care about or want to know about our issues, problems or excuses. Customers only want to know what you are going to do about their complaint, and they want you to do it fast! Here are some ideas for you to think about and try to implement when you get that dreaded call.
 Let them blow off some steam. Let them finish completely and listen carefully. Let there be a moment of silence after they are through, don't interrupt. Take notes while they talk so you can review what is being said.
Envision yourself as a mediator. Your job is to come up with some amicable conclusion to the situation. In most cases, what they want to hear is that you care about both them and their child personally and then they want to know what you are going to do about their situation, NOW!!
Tell them you are going to personally see that the situation is resolved and be specific on what you are going to do.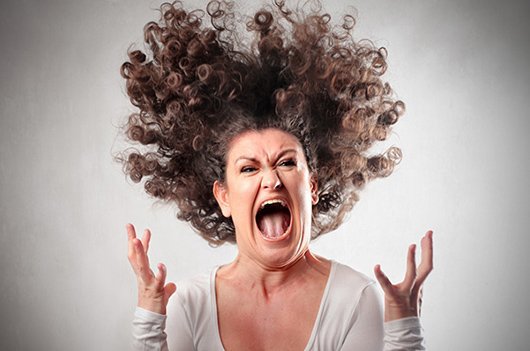 Here is an example: A parent calls you upset because their child came home and said that you humiliated them in class. You could explain the action that took place during the class, try not to make it sound like an excuse. Next set up a time for the parent and student to come in and have a sit down, face to face talk to clear the situation up. This could also be done if the issue was with one of your faculty members. In the thirty years of owning a studio we have had plenty of these meetings and just about every one of them had a happy ending. Just make sure that you follow through on what you tell your customer you are going to do.
Saying Thank You. This is a great way to begin a positive recovery. Using phrases like, thank you for bringing this to my attention or thank you for having the courage to tell me this will go a long way in defusing a situation. It will surprise the customer and leave them feeling like you don't hold it against them for complaining.
Here are some other thoughts to consider: Every customer thinks that they are the most important one you've got, treat them that way. Make them feel important, their perception is reality. An angry customer may have a health problem, a spouse, family or money problem. They may be taking it out on you. Take it seriously, not personally! If the problem is left unresolved, the customer will surely find your competition. Here is the good news! When you handle a complaint, and follow it through to a satisfactory ending, in the eyes of the customer not yours, they will most likely be a long-term customer. They will tell others that you are a person of integrity.
Try This: So, next time you get that angry call smile, yes, I said smile. It will help you to relax, and then look at it as an opportunity for you to show your customer that you are the best and that they made the right choice in deciding to do business with you! Now you have something to really smile about.
Not a premium member? To activate your membership CLICK HERE