Here's Something to think about...                                                    
This summer for 4 days you will be immersed in a nurturing environment with your peers, master teachers and business experts all eager to help you learn, grow and recharge! Plus you will receive the VIP treatment as we pamper you with parties, special events and a world class expo hall filled with the top dance merchants. Sounds great doesn't it?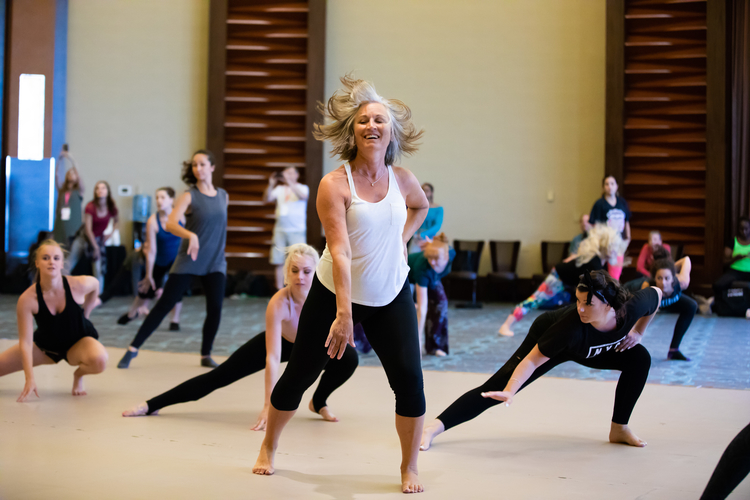 A message from Dance Teacher Web Founders Steve Sirico and Angela D'Valda Sirico
As studio owners and dance teachers ourselves for 32 years we understand how busy this time of year can be. Checking on and altering costumes, doing competitions, finishing recital choreography, keeping students motivated, parents happy and the daily running of the studio can all be challenging.
Let's face it, our students are the reason we do what we do. So, it only makes sense that all of our focus is totally on them. But if you can spare a moment to think of yourself and what you will do this summer to keep that creative flame burning bright and feeling ready to roll when the new season comes along, this summer is the time to do it! After all, no one is more important to your students than YOU!
If you have not yet registered, may we suggest you join us this summer at the Dance Teacher Web Conference and Expo July 29th through August 1st at Planet Hollywood on the Vegas strip  to re-fresh, re-charge and re-new yourself. Investing in continuing education helps keep burnout at bay and is not only the right thing to do it is vitally important for your students. We would love for you to join us along with the over 500 dance educators from around the world already registered but the clock is ticking. Limited space remains and our room block with the fantastic discounted hotel room rate of ONLY $79.00 per night is 80% full and rooms are going fast.
The Dance Teacher Web Live event is more than a Conference, it's a year long burst of creative energy wrapped in a world endless resources!  DTW Founder Steve Sirico
TO View the 2019 Conference Schedule Click On the Document Below

WOW 2019ConferenceSchedule.pdf (346.4 KB)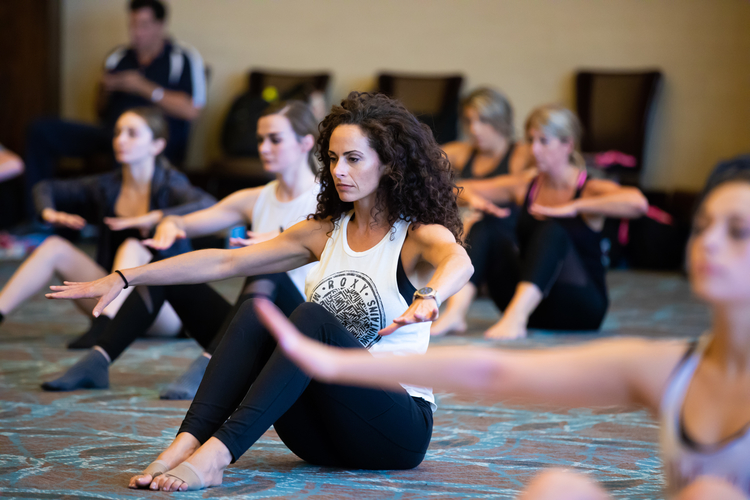 *Limited Space Remains!
Dont miss out, we are almost sold-out! Make your move to register today at  https://danceteacherweb.regfox.com/2019-dance-teacher-web or call 203-545-7147
**Group Discounts and Payment Plans Available!
You can save up to $100 off your registration by bringing your team or creating your own group of colleagues. Get your group organized now and save BIG! We also offer payment plans to fit your budget. Call 203-545-7147 for details.  
***Book Your Hotel Room Now Before We Sell-Out!
This may be your last chance to get these great discounted rooms. This savings alone could pay for your airfare and then some! Our hotel room rate is unbeatable and by far the best rate of any dance teacher summer event! Click on the link below to book your room now: www.danceteachersummerexpo.com/hotel
Come see why we were voted #1 in content, hospitality and value!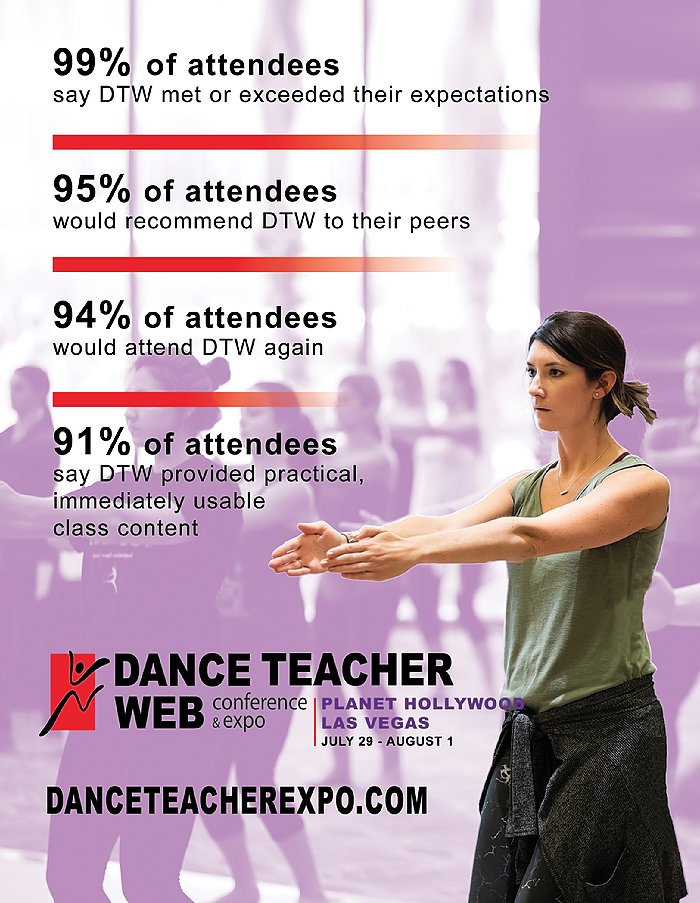 Listen to the short video below to hear what attendees have to say!
Don't Miss Out... Register Now!