To be an effective dance studio owner you need to have effective leadership skills through effective relationships.
Yes, you need to be good at knowing how to run your businesses. That entails everything from the financial aspect to marketing and how to teach or how to employ the right teachers. But one of the biggest factors to your success will be on how effective you are in the way you lead and the relationships you build. I can tell you for sure that during our 34 years of studio ownership those relationships that we have built in our business have certainly enhanced our lives. Those relationships have encompassed everyone who is part of our tribe that includes staff, faculty, students, parents and other business owners we have worked with through the years.
When special people touch our lives then suddenly, we see how beautiful and wonderful the world can be. They show us that our hopes and dreams can take us far by helping us look inward and believe in who we are. They bless us with their love and joy through everything they give us. When special people touch our lives, they teach us how to live.
The key here is that the pendulum swings both ways. Our tribe of students, parents, teachers and staff will feel the same way about us. And that folks will impact their lives far more than any dance step taught, discount or raise we will ever give.
The Golden Rule to Building Relationships
What's the key to relating to others? It's putting yourself in someone else's place instead of putting them in their place.
Here are 4 questions I would like for you to ponder
Are you quick to respond to others needs?
Do you run from problems or face them?
Do you talk about bad news or good news?
Do you give people the benefit of the doubt, or do you assume the worst?
Hey look, I get it, running a dance studio is not for the faint of heart. There will be ups and downs, peaks and valleys but through it all your faculty, staff, students and parents will be looking to see how you respond. And how you respond will tell everyone a lot about you!
Think about this: Your success, fulfillment and happiness will depend upon your ability to relate to people effectively. Treat people the way you want to be treated and see what happens
5 Keys to use to enhance the People Principal at Your Studio
1.     Appreciate
2.     Forgive
3.     Listen
4.     Encourage
5.     Understand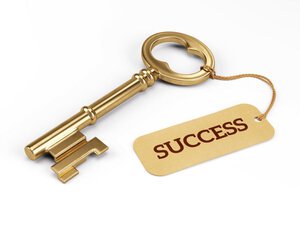 Think about this when using these 5 tips…
The least important word:  I, it gets the least amount done
The most important word: We, it gets the most amount done
The two most important words: Thank You = Appreciation
The three most important words: All is forgiven = Forgiveness
The four most important words: What is your opinion? = Listening
The five most important words: You did a great job = Encouragement
The six most important words: I want to know more about you = Understanding
See people as assets not adversaries. If they are adversaries, you will be continually sparring with them, trying to defend your position. If you see people as assets, you will help them see their potential, and you will become allies in making the most of each other. The happiest day in your life will be the day when you realize that "we" is the most important word in the English language.  
I encourage you to figure out how and where you can use these principals at your studio. Then teach your staff and faculty on how to use these principals as well. By doing so you will be building an amazing atmosphere at your school that will elevate and permeate into everything that your studio stands for. And that ladies and gentleman will make your life all the sweeter!
Here's to your success!