Through the years I have been asked many times by dance studio owners from all over the world...
Should I increase my fees?
The answer in most cases is YES!
The key question here that you need to ask yourself is, have your expense gone up?
I am pretty sure the answer is yes, so then you need to find ways to increase revenue and one of the first places you should look at is your class fees.
You may be thinking yes, I would like to do that BUT…
I have also heard this phrase many, many times. The biggest concern that many studio owners have is the "What if" scenarios they believe that they will encounter if they raise their fees.
What if… People complain about the price increase?
What if… The competition down the street is cheaper?
What if… I lose customers because of the increase?
What if… My customers are mad at me for doing this?
What if… My customers can't afford the increase?
There may even be more that come to your mind but here is something that you need to know. In the 34 years we have owned our dance studio we have found a way every year to have some kind of increase in price and in all those years maybe a total of 5 people have actually complained. And guess who the complainers were? Yes, our slow paying customers who are the complaining type!
So, let's take a look at each of these.
1.     If someone complains you can explain to them that the cost of doing business has gone up. I am sure they can relate that the cost of all utilities has gone up. You appreciate their business but you cannot absorb all of the increase yourself. Here is something else to consider. Most of your customers do not know how much the classes were from year to year. And if they do, they should understand that what they paid for something a year or two ago is more expensive today. Inflation is impacting all businesses
2.     If your competition is cheaper then make sure you know and can articulate why your classes are worth more. Again, your most supportive and best customers are not looking for the cheapest price. The key here is to know and understand your USP's or Unique Selling Propositions which are what differentiates you from everyone else. You are unique, just make sure you and your staff can explain what that is.
3.     Concerned about losing your customers? Let me tell you about a quick observation I made this past summer during one of my business seminars for Dance Teacher Web Conference and Expo. I asked how many people in the room had increased their fees the past year. There were about 100 people in attendance and 20 raised their hands. I asked each one. Did you lose any customers? All said no. I then asked them, did you have any complaints? All said no… As a matter of fact, one of the people said that one of her customers said she was happy that she raised her fees because she thought the price was not enough!
4.     If you think your customers are going to get mad, they will get over it. Let me assure you that your best customers are not going to be mad at you for charging more. As a matter of fact, they should appreciate the value of what you are doing for their child. If not than you shouldn't really care how they feel about you. Yes, we want to please all of our customers but you are running a business, not a popularity contest.
5.     If you are concerned about whether or not your customers can afford a price increase, I can assure you that most people can afford what they want. Again let me share with you a real life story. Once we had a mom come into the studio telling us that she couldn't afford the class price increase and wanted to see about getting a scholarship. When she left the studio, she got into her brand-new BMW car and informed us that her daughter wouldn't be in class for two weeks because they were going to vacation in Hawaii! Like I stated earlier, folks can afford what they want. By the way, we didn't give her a scholarship and she somehow managed to pay for the classes. If you really have a student in need you can decide on a case-by-case basis how to handle these families.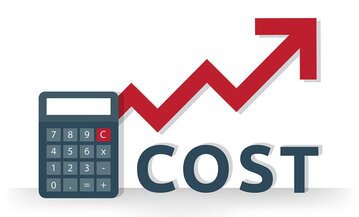 Ok. So where should you consider increasing? Class fees, registration fees, costume fees, tickets to your recitals, private lessons and anywhere else you may think of. Raising a costume 5 to 10 dollars is not going to break anyone's bank but can and will make an impact to your bottom line.
Think about this…
Let's say you change $700 for one class a week for a 40-week dance season. So, it comes out to $17.50 per class. If you raise this to $750 the cost per class goes up to $18.75. That is $1.25 more, less than the price of a coffee at Starbucks!
Now these numbers may be very different from what you charge but you see how to go about increasing your fees. Now multiply that increase by the number of students you have times the classes they are taking and you can see the real difference it will make to your bottom line! Know your numbers and make sure you can show your customers just how small of an increase you really are charging.
So, there you have it. Start figuring out where you are going to increase your fees and proceed with confidence!
Here's to your success!