"Show me the money!" The famous quote from the movie Jerry Maguire starring Cuba Gooding Jr when he was imploring his agent, Tom Cruise to get him a better deal. There is nothing wrong with a Dance Studio Owner wanting more cash especially if you want to rebuild, pay your people and possibly expand your business. And for you, the busy dance studio owner to make a nice profit. It is after all your business and you deserve to make money!
Dance Studio Owners, here is something to think about…
Did you know that Bill Gates takes an entire month off to go away and just think? He does some of it alone and some of the time he will bring together his peers, employees and other people, he trusts to join him to create think tanks to come up with new ideas and products that they can create for his consumers. While we don't have the luxury of taking a month off, we can and must do this as much as possible during this extraordinary time.
The new motto at our business for our faculty and staff is "No Stone Unturned!"
I strongly recommend you use it as well or something like that phrase. All ideas, concepts and suggestions are on the table. But don't just stop with your team, this is also true for getting your customer's feedback. Is there something they would like for you to offer that they would be willing to pay for? Find out asap and see if you can somehow implement it! Families need all kinds of help right now and why not become your community go to source! Your best customers know, trust and love you. They want you to succeed!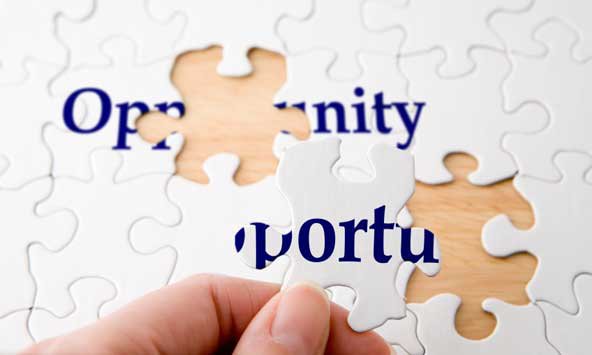 In my last article I wrote about considering turning your studio into a learning pod for students who are doing remote school classes due to the covid-19 shutdown.
UPDATE: In a recent survey we did, we found out that a substantial number of our customers were looking for a place for their child to go during the off days at school. Here in Connecticut we are currently on a 3 day at school and 2-day virtual school week schedule. Parents who are working and busy need a safe and reliable place for their child's 2-days a week virtual studies for 6-hours each day. We are in the process of creating "The learning Pod Experience" where students will come with their lap top or tablet. We will provide a desk, chair and a monitor who will be there for general guidance and support. Yes, we will have the expense of the desk, chair and monitor but if we get the advanced registration from each student that we are anticipating we will be able to pay for the desks and chairs after just one week! This is still a work in progress but is a way to bring in revenue and rebuild financially during off hours at our studio.
Here are some other ideas to consider:
1.     Adding music lessons. Do you have the space you could convert into music rooms? We did this years ago taking an office we had and making 3 music rooms.
2.     Special Sunday Workshops. Maybe your customers are looking for something different to do on a Sunday afternoon
3.     Expanding your private lesson schedule. This could be a great source of additional income, especially if your schools are doing only remote learning right now.
4.     Offering adult morning body conditioning dance classes. With the gym scene in a bit of an up in the air position, these dance exercise classes incorporating ballet barre, floor stretch and simple dance moves to increase heart rate are another way for your adults to stay fit in a safe environment.
5.     Mobile dance classes. Contact your local representatives to see if there is a park or event going on where families will come and be able to participate in a simple, safe and fun dance class that the entire family can enjoy. I have one VIP member who has done this with great success. She charges $10 per person and does it once a week and gets a good turnout. She is also able to hand out her studio schedule and answer any questions families may have
These are just a few examples are not the end all be all but hopefully a start to get you thinking. Think tanks about how to expand your services are all about moving beyond what you are currently doing and seeing where you can you add on to your current offerings.
Keep your eyes and ears on high alert for new opportunities. Yes, I know these are challenging times but this is when opportunities will appear if you are looking through the right lenses.
So that is why I recommend that you use that phrase "No Stone Unturned" and say it to your team over and over again. But don't just say it, believe it and live it!
No Stone Unturned! Come on now… say it like you mean it!
Next up will be the final post in this 7-part series as we explore how to face any adversities that may come your way during the coming months ahead