In our final chapter of the dance studio reopening series we will focus on how to keep your head to the sky and how to proceed with confidence.
"Everyone has problems, and life isn't always perfect. It never will be!" Gary John Bishop
This has certainly been a challenging time! After 33 years of running a studio this has been a time to adjust, reset, reconfigure and rebuild. We have all been tested in ways that we could have never even imagined. BUT the upstream swimming we have been doing is starting to get a bit easier isn't it? The rapids have started to cease and we are headed to an open space area of reclaiming our businesses as we knew them and beyond.
Here is a great quote by Socrates and in most cases probably very true:
"If all our misfortunes were laid in one common heap whence everyone must take an equal portion, most people would be content to take their own and depart."
I have to admit, even though I am an optimist, a very positive person with the glass is half full mentality there have been times over these past months when my thinking has been anything but.
Have you thought or said any of these phrases during this time?
Everything is so hard now!
I 'll never make it through this!
Really? What other bad thing is going happen?
I'm done with this stuff! (or any other word you want to replace stuff with 😉)
Looking at these phrases now you may even smile. Especially if you have thought one or more of these. Why smile? Because you made it through. The good and the bad just like you always have. You are here now and this is a good time to look in your rearview mirror to see all of what you have done. You are standing there like the champion you are because all of these issues and challenges you have had to face are all just yet another passing scene in the movie that is your life story.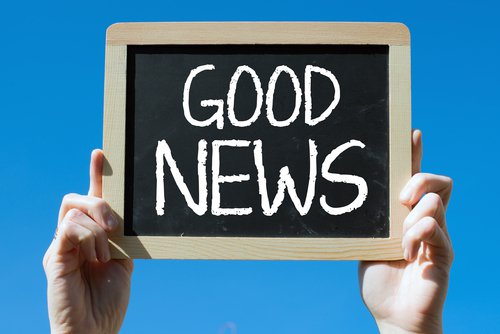 The GOOD NEWS is you are now stronger. Don't think so? Well think again because you had to shift, pivot and do things on the fly. Yes, YOU did that! Congratulations!!! In business that is not easy. Most corporations with million-dollar budgets and thousands of employees to help didn't make it through this but you did!
So, where do you go from here?
Prioritize everything you do! I am creating my daily planner very carefully over the next few months. I am going to focus on building our business back and making the necessary changes that need to take place. I am not going to overreact to the irritants that used to set me off. This is and will be a challenge for me and I know that and have to take ownership of that fact. But the first step in getting yourself right is by having a little introspective time. Hey, I am not going to beat myself up but I am going to be aware of my thinking and where I put my energy. When a student isn't listening or applying a correction at the pace I would like, it really isn't that big of a deal. And when a parent comes in to complain it won't be so bad after all. Make your priorities real ones that will only empower you, not annoy you or cause you stress.
I also recommend that you build your circle of mentors and business associates. People you can lean on and ask for guidance, suggestions and help. Yes, help! There is no shame in asking for help. Most successful people will be willing and eager to lend a hand, give you guidance and maybe even financial support if you need it. Asking is the first step. Don't try and go it all alone in business. I have recommended this to our VIP members that we consult. Aside from the help we are giving them I also encourage them to get out in their communities and build relationships with other local business owners. Don't get stuck inside your 4 studio walls. I can assure you that other business owners would be willing to talk to you about how you could cross market for each other. Maybe you can do some special event and get several businesses involved who are looking to get more business One hand helps another. Also remember that other business owners have kids or grandkids who may very well be interested in dance.
Keep marketing until the end of the year! Remember that most after school activities have been cancelled. Parents will be looking for something for their child to do in the coming months. Keep getting the word out about your studio, classes offered and the safety procedures you are taking. I expect a surge of new students in the coming months as people get more comfortable with getting back in the water so to speak. Flyers, post cards and local ads in publications will do the trick and not break the bank.
So, there you have it. You have come out the other end and now it is time to proceed with the utmost confidence in your ability as a business owner.
Please know that at Dance Teacher Web we wish you all the success in the world. Rest assured we are pulling for you and are committed now more than ever to giving you great tips, tools and tactics to help you succeed at your business and in the classroom.
We look forward to your feedback and remember whatever comes your way…
You Got This!
PS: You may be interested in finding out more about the Dance Teacher Web VIP Consulting Program. This is a small group of studio owners that we consult and coach every month on the best way for them to move forward.