Being a dance studio owner for over 30 years I know how frustrating it can be to create effect low cost marketing. I have heard from many studio owners who are part of our VIP consulting program that they would love to market their studio more effectively but they feel they don't have the money to do so.
The reality is that it doesn't have to be vastly expensive to be effective.

We have an advantage over big businesses because we have one area to hit and we can use guerrilla tactics to get to our prospective clients. We can go where big business won't. Reach out to find out where people with families go and how you can get them to see your message. Try to develop relationships with as many local organizations as possible. Once people get to know you they are more apt to work with or do business with you.


Ok so now let's plan our attack of low cost marketing.

1) Get a referral program in place using new and existing students. Let your customers help build your business for you. Try this, for every new customer that signs up from a referral each person will receive a discount. We give coupons out that are a $50 discount. Each current customer receives 3 of them. Every year we get new customers by using this method and it costs us next to nothing to do it (just the cost of making the coupons) You ONLY pay (give the discount to the current and new customer) when the new customer pays. I love this! Marketing that you pay for after you get someone to pay you. A BIG win-win!

2) Join your local Chamber of Commerce and get involved in their events. Some chapters may even waive their fees if you donate some time and become visible in the community. In any event it is a great way to network with local business that also have families with kids who may like to try out dance classes

3) Perform at local events. Let your students do a short performance at a charity event, opening of a store or town festival. Again the idea here is to get out in the community. The fact is you may be the best kept secret in town if you do not showcase your talents!

4) Pass and post flyers around town to try a free class at your studio, make 100 flyers for about $10. I recommend that there is a strong call to action and it has an expiration date! Like a free day of dance or try one week for free.

5) Work out a promotion with your local dance wear store. See if you can put flyers into all purchases made at the store. In exchange you will put their flyers at your school and promote their business.

6) Door hangers, cheap to make and easy to distribute. These work great to promote the start of the new season. Always include a strong call to action with an expiration date!

7) Co-op your advertising with like businesses, for example, karate studio, daycare, kid's hair cuts and music studios. We will go into this more in future articles but it works similar to #5 where you help another business and they help you. This is a great one that works wonders!

 8) Give a free class at a local school or daycare center. Get out in the community and let them see what you are all about. We do it for free but make sure you can send home your marketing materials with each child.

9) Have a field trip to your studio. Get a local school or private club to come to your studio and give them a free class. Give out a parting gift that has an offer for them to come back again real soon!

10) Get involved with a mom's club. Have a free preschool class in the morning at your studio. Serve coffee and bagels, and cookies to the kids. Also consider inviting your local girl's soccer organization to have a season ending dance party at your studio. If you can get them to do a group lesson, like a hip hop that would be great. We did this and when the parents came to pick up their kids they ended up signing up younger siblings for classes as well.
These are all ways to get your studio name out there and to let people in your community know more about you and your studio programs!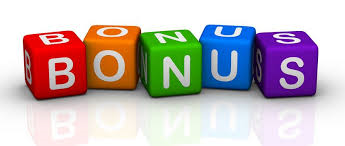 BONUS SECTION… More of the price is right!
We have also found that these two below are very cost effective forms of advertising and have generated some great results for us. They will need more of an investment than the 10 above but are well worth the cost.
1.Create your own pay per click campaign. It is easy to do. You can set it up within thirty minutes. Facebook and Google are the ones I recommend. Once you set a budget you can adjust up or down depending on what kind of visibility you are receiving. Keep in mind that when you set it up you want to be as localized as possible. For example, our school is in Southern Connecticut but we will not get people from way up north. So, we do not want to market in those areas and have people click on ads. You can be and should be very specific on where those ads show up. I recommend in most cases work within a 10 mile radius.
2. Set up a series of post cards that you can send out to a specific list. You can purchase these lists and have post cards created from various companies. I recommend PostcardMania.com and if you mention Dance Teacher Web you will receive discounted pricing. You can craft a message for preschoolers, preteens and teens. If you offer adult lessons, then create a message and send it to them. For example, in your preschool message you can use images of young children in dance classes. Talk to the parents by using issues that they face and demonstrate ways that you can help them! If you offer many classes for this age bracket you will be positioned as an expert in this field. You can offer them a free trial for any class during a one-week period. Always include the words, "space is limited" and give an expiration date that the offer will expire on.
Remember that marketing trends are constantly changing and over the next twelve months there will be more change and new opportunities. The key is to keep your eyes and ears on the lookout for new ideas. Your area may offer a unique way to promote your business to your specific customers
When is the best time to market your studio?
We need to think about our marketing more like the way we prepare for our classes. If we taught one class to students, we wouldn't expect results right then and there even if it was a great class. Marketing, I have learned is the same way. It's not about running one ad or putting out a few flyers. It is developing a plan to put into action for the growth of your business. I can tell you right here and now that there is no magic bullet or ad that will be the one that will change everything. There is, however, a plan that you can develop that will make a big difference to you and your bottom line. To start you need to try as many different things as possible. That is why I created the list of 10 (12 if you count the bonus section!). What works best for one may not work that great for the next. One thing is for sure you need to make your clients and prospective clients an offer they can't refuse! For now, let's focus more on the plan.
We have found that the best time to focus on our advertising is as follows;
1. May and June. This is the best time to focus on getting both new and returning students to register for your program. If they are leaving their former school this is when they will be looking for another school and you can lock in returning students. For your returning customers educate them on why they should take more. After all they love what you do so to upsell them is easy and very cost effective!
2. August and September. As we know this is the time many new people come in. During this period offer free trial lessons or placement classes for new and returning students.  If the schedule is filling up, make sure you have it posted with the words "class closed" across it.. Also make sure you know what makes your studio unique and how you or your front desk staff will convey that to the prospective customer.
3. October. By this time the people who have forgotten or not made time to find an activity for their child will be in a panic, also soccer season is coming to an end. Your ad should tell the prospective customer that you are helping them to find a good solution. It is also a good time to reach out again to students that did not return. Some people just need another reminder!
4. December. Make a holiday gift package offer. We have found that these are the times we have had the best bang for the buck
Here is some more good news!
So a you can see it does not have to be real expensive to market your services to your local community. Think about it, since your target market is near where your business is located you do not have to spend thousands upon thousands of dollars to get the word out. A continuous flow of advertising to the right market in different mediums will do the trick.
Best of all you can personally get out to spread the word.
After all, no one will have more passion or knowledge about your business than you do!
So, join local clubs and go to the meetings. You will be surprised no matter how long you have been in business that many people do not know who you are. Think about this, wouldn't you much rather do business or recommend a business of a person you know? Help your community get to know you and watch your business grow.

Ok, now go get them! These are effective and inexpensive ways to attract new customers. Try them and let us know how they work for you.
For More Great Ideas on Marketing, Student Retention and How to Increase Revenue Check Out The Studio Owner Dashboard In The Members Area
Not Yet A Member? We Offer The Largest Collection of Dance Teacher Content On the Web. Click Here to Start Your FREE 14-Day Full Access Trial!