A NEW SEASON, A NEW YOU!
As we prepare to embark on a new season this is always an exciting time of year. It is however a bit of a stressful time as well.  Getting ready for new classes, finding or creating new material and getting to know new students can create stress. Stress in turn can kill your creativity and energy before you even begin. I have heard from a many of teachers who feel drained, burnt out and tired and they haven't even started yet. It is amazing how fast the summer goes by and if you have not given yourself enough ME time you may feel somewhat unprepared physically, mentally and spiritually. Keep in mind that you need to always keep refreshing yourself. Nurturing your creativity and finding what makes you tick will be a key factor in a long and enjoyable career as a dance teacher. By spending time recharging yourself it will not only pay off in the short term but in the long term as well. Don't take for granted that you will always have ideas flowing. That creative block and burn out feeling can creep up on you and at the most inopportune time.
Here are tips to get you up and running!
1, Spend time each day listening to music. I like to take at least 1 hour a day. Tyr world music, hip hop, country, blues and anything else you can think of. I also like to listen to past music as well. There are some great tunes that have not been heard for years. Go digging and get your creative juices flowing. Check out these mix compilations featuring world music that I have found have a lot of wonderful, appropriate music, Buddha Bar (They have several editions that are all great), S-Club (great for your younger students). Desert Groove (Lots of great Middle Eastern dance music with a wonderful up to date sound).
2, Explore different movement. Here is an idea. Let's say you just teach ballet. I recommend you look through the archives of DTW in different genres. Check out the modern section, then the contemporary section and even hip hop. Yes, I did say hip hop! Different movements can be easily adapted to other forms. Plus by looking at different styles it will get you thinking in terms of how you can use that movement with a few tweaks. I have heard teachers say that they just teach one style and they turn themselves off to all other genres. I think this is a big mistake. Look at everything with the idea that you are looking to see how you can use something from another form. Even if you cannot use it may just get you through a creative block by inspiring you to try something new!
3. Take some time to go to a place that makes you feel relaxed. Some people love to go to the park. Some to the beach, mountains or woods. Where ever it is take a nice long walk. Bring a small note book or voice recorder with you. As you stroll along think about what you want to accomplish this year, artistically, financially and spiritually. What goals would you like to achieve? What would you like to have your students gain from your classes other than just learning steps or technique? Now what are you going to do to accomplish these plans? You may be thinking that you are way too busy to take time for this silly exercise but I do it at least once every couple of months and come out with a lot of new ideas! Find the time to give it a try with the thought that you are going to get in touch with your inner self.
4. Lock yourself in the studio. This is a BIG factor in exploring new movement and choreography. Once you have found new music for inspiration now you need time to move! Here is the key, you need undisturbed time! Turn off the phone, tell everyone that you are working and will be out in one hour and DO NOT want to be disturbed! The world is not going to come to an end if you cannot be reached for an hour or two!
5. Prepare your class content for a month. There is great peace of mind to start your year off with a lot of new material! The more you have mapped out the better. You can always change gears if you need to but by have plenty of material ready, you will be on point to get off to a running start. I recommend that you also set guidelines and that you read them out to your class. If you expect certain behavior, then tell them at the start. If you require a certain dress code, hair style or shoe then telling your class right at the start will get them to do it your way. The last thing you want is to have to be reprimanding anyone for not doing what is required of them. Don't assume that they know!
The biggest key to having a great year and to be positive, happy and creative is…
YOU!
What you do today will benefit you tomorrow!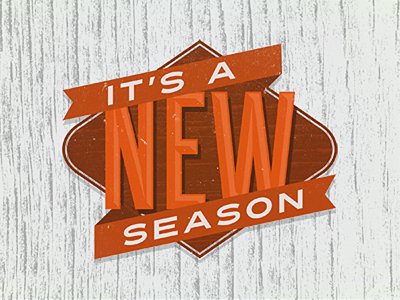 Join our Community of Dance Educators By CLICKING HERE
Get instant access to 1000+ videos including full length master classes, "How To" teacher training tips, Choreography with break downs and 100's of lesson plans and teacher enhancement articles
We offer dance studio owners the ultimate toolkit with business building articles, videos and downloadable forms. Topics include help with marketing, increasing revenue and improving communication.
Our Studio Owners VIP consulting services offer one-on-one coaching for a more hands on approach to your business development. Inspiration is only a click away!