See Which of These Apply to You?
#1. You are looking for new ways to get more students, energize enrollment, increase revenue or gain a competitive edge in your local market.
#2. You want to know the latest trends in marketing, effective tips on customer retention or ways to communicate more effectively with your parents, students or faculty and staff.
#3. You need great class content, ideas for choreography, new and time tested teaching tips, lesson plans and ongoing creative inspiration.
If you answered YES to any of the above? We Can Help YOU!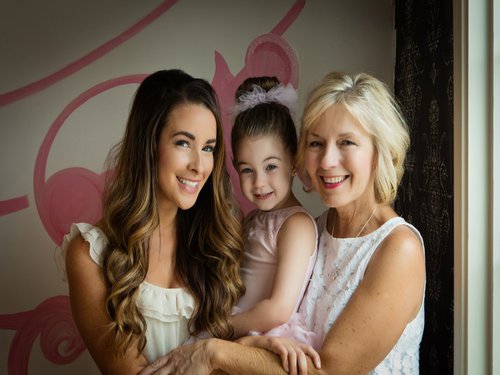 "Working with the Dance Teacher Web VIP program has helped us double our enrollment and we now have expanded into a new facility. This wouldn't have happened without your help, Thank You!" Judy and Catherine Murray-Catherines Dance Studio Kansas City MO, Member Since 2016
***The Dance Teacher Web VIP Program is an exclusive one on one approach to helping the studio owner through monthly consulting calls geared to help you to not only achieve all of your goals but to handle any business crisis you may encounter. These 20-minute session are on the first Tuesday and Thursday of the month and will be one of the highlights of your business building agenda!
Here's your chance to join our VIP Dance Studio Owner Program! Despite what the outside world may think, running a successful dance studio is not easy. As the Dance Studio Owner, you wear many different hats and keeping everything in order can be stressful. Scheduling, creating choreography and new and exciting class content, ordering costumes, paying the bills, dealing with student, parent and faculty issues and trying to balance your personal life as well is a juggling act that you face each and every day.
We totally understand how hard you work. You see Dance Teacher Web was developed by successful Dance Studio Owners with over 30 years of experience. We have assembled a team of professionals eager to share their expertise with you. Best of all you can try it out for 14-Days Free of charge!
Our mission is to help YOU to run a thriving Dance Studio business.
Find answers to your most pressing business issues fast. Available to you 24 hours a day, 7 days a week... All just a click away!
Why Dance Teacher Web?
Discover How We Are Helping Dance Studio Owners Worldwide to Get More Students, Increase their  Revenue and Build a Terrific Business!
Dance Teacher Web offers the largest collection of content on the internet with articles on a variety of topics including marketing, increasing revenue, communication, and tips for dealing with a variety of issues you the studio owners may be facing.
Want more information? Call us at 203-545-7167
When you log into the website you will be taken to the Dance Studio Owner Dashboard where we have 7 different modules exclusively for you!
The first 4 modules offer easy access for ways to "Increase Revenue and Energize Enrollment", "Be Successful with Marketing and Sales", "Improve Staff and Customer Communication" and shows "Self Help and Life Enhancement Tips for the Business Owner". New content is added regularly to each area as new trends, techniques and tips are found to be effective. We take the guess work out of what is working in the industry both through trial and error and from other business professionals.
The Business Building Seminar module offers full class videos from our live events. These seminars presented by some of the top business minds are on topics like Facebook advertising, money making ideas for your studio, marketing tips and ways to improve your website and SEO ranking just to name a few. Each month new videos are added.
Forms, Sample Ads and Tools module inculdes sample registration forms, scholarship agreements, teacher contracts and student recommendation forms. You can also access sample ads, postcards, business enhancement eBooks and student handouts.
Want more information? Call us at 203-545-7167
Plus, as a VIP Dance Studio Owner Member you get access to all of the Teacher Member benefits and you will receive 4 teacher memberships to give your facutly! Explore over 700 videos and 100's of teacher articles and lesson plans. The Teacher modules include "Choreography with Breakdown" for all levels and many different styles, "How To" teaching training videos, Full length Master Classes from our live events with an All-Star Lineup of Teachers and over 300 articles that include lesson plans, tips to improve classroom management and ways to keep your creativity at peak performance all year long. NEW THIS YEAR... Stagedoor Workshop videos including Josh Bergasse, Mandy Moore and Desmond Richardson to name a few.
Special Trial Offer #1
For a limited time, we are offering you a 14-Day Full Access FREE Trial. Choose the membership that best suits your needs and start to enjoy all the great content we have to offer. Try it out for a full 14-days and if for any reason you do not want to continue just cancel and you will be not be charged. Don't miss out, click on the button below and join today. Let us help you stay at the top of your game! We Look Forward to Welcoming You to Our Worldwide Community of Dance Educators.
Special Trial Offer #2
Sign up for any yearly package and receive 2 months for FREE! Try it out for a full 14-days and if for any reason you do not want to continue just cancel and you will be not be charged.
"Great program and information that has helped us build our business!" Jody Myslinski- Rising Stars- Manalapan NJ, Member Since 2011   
"The BEST business investment I have ever made... Thank You!" Nina M. Scattaregia Dance Factory Buckhannon WV, Member Since 2009
Want more information? Call us at 203-545-7167